Welcome to our site
Special of the month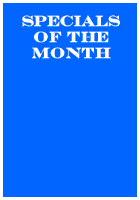 Featured Copier

Buying the right copier

Service
With over 10 years of providing excellent service, you can count on our technicians providing prompt, courteous and clean service. We will give you an upfront estimate, and an explanation of the problem, so you won't get sticker shock.

For our contracted customers we provide same day or next day response time to get your office equipment back up and running, and if necessary, provide a loaner to keep your business working as usual. When you need toner, items in stock are delivered or shipped locally on the same day.

For further information on what service agreement best fits your business needs, please contact us at 714-978-7752.
Self Troubleshoot - If your copier displays a service code, turn the copier off for about 5 seconds and turn it on again. Should the code return, give us a call at 714-978-7752 and place a service call, and provide the code that was displayed.
If you are getting lines on the copies. First make a note of which direction they are on the copies (right to left /paper moving direction or from front to rear of the copier). Second, if you were using the document feeder, clean the copy glass and place your original on the copy glass, make a copy. Did you see any difference? If no, place a service call. If yes, check to see if the small slip glass has any dirt spots and clean them with glass cleaner.
Place Service Call - To place a service call, dial us at 714-978-7752. Please have the Make, the Model, and the problem you are having with the copier ( any service code displayed or what the copier is doing or not doing).


Phone Number - Contact Us at 714-978-7752